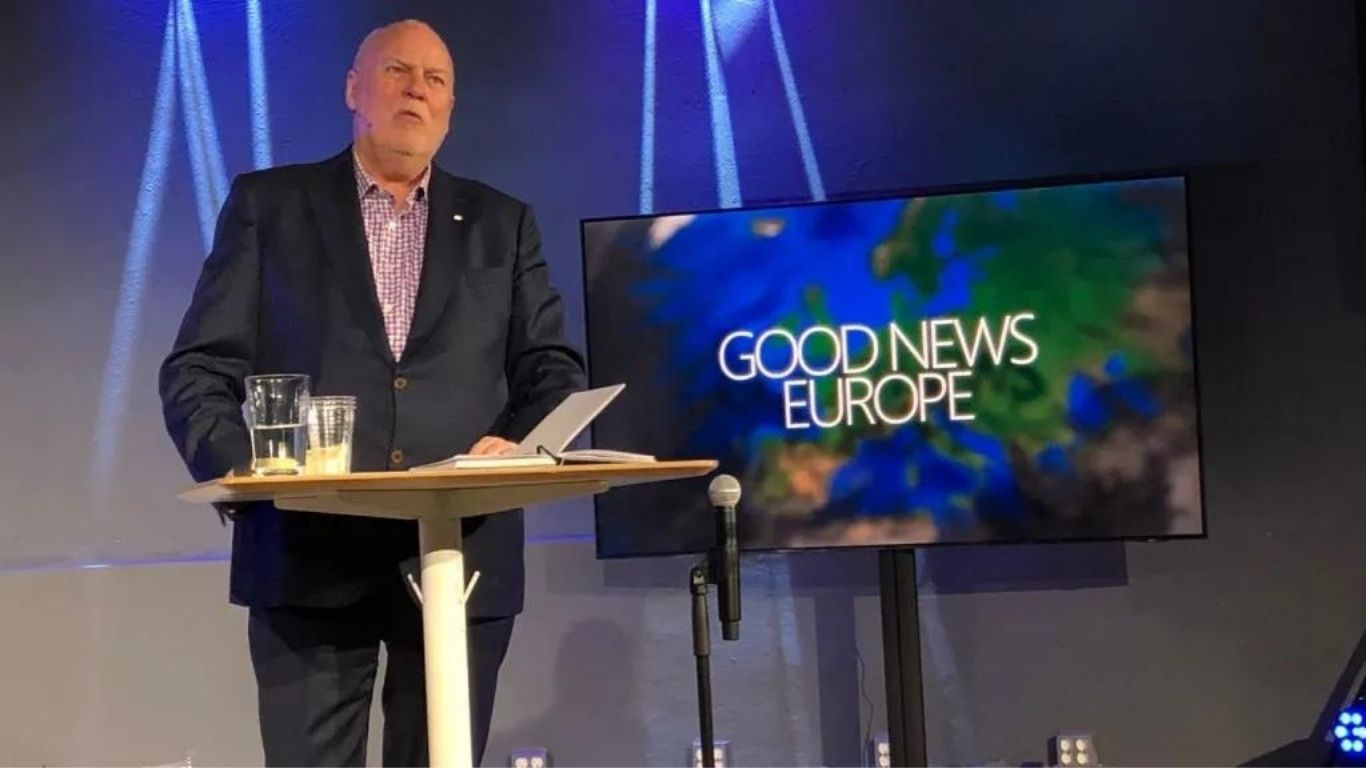 The founder and leader of Vison Heaven, Jan Hanvold, is the main speaker in the weekly program "Good News Europe".
Watch live every Sunday! Wonderful preaching and quality music:
It is three weeks since Vision Heaven had its first broadcast from its new Studio in Oslo. The channel will continue to spread the gospel on live television every week. Watch live every Sunday at 5 PM!
The broadcast scheduled for Sunday 13th of march will, unfortunately, be canceled. Due to practical limitations. It is expected that every broadcast after that is to go as announced.
Leader of Vision Heaven as the main preacher
The program, which has been given the title "Good News Europe" is being led by none other than the leader and founder of Vision Heaven himself, Jan Hanvold. He is often joined by other talented preachers from both Norway and other countries. Every program is broadcasted in English. The program lasts for two hours.
Wonderful music
The programs are also full of wonderful Christian music, mainly performed by the artist Muleha Nhonzi together with the rest of his group. This is guaranteed to provide the audience with a truly blessed atmosphere!
Watch live and free of charge here
You can watch the channel's content live 24 hours a day, 365 days a year by clicking this link here. The content is free of charge for all, regardless of your location! Our mission is to spread the gospel to every corner of the earth!