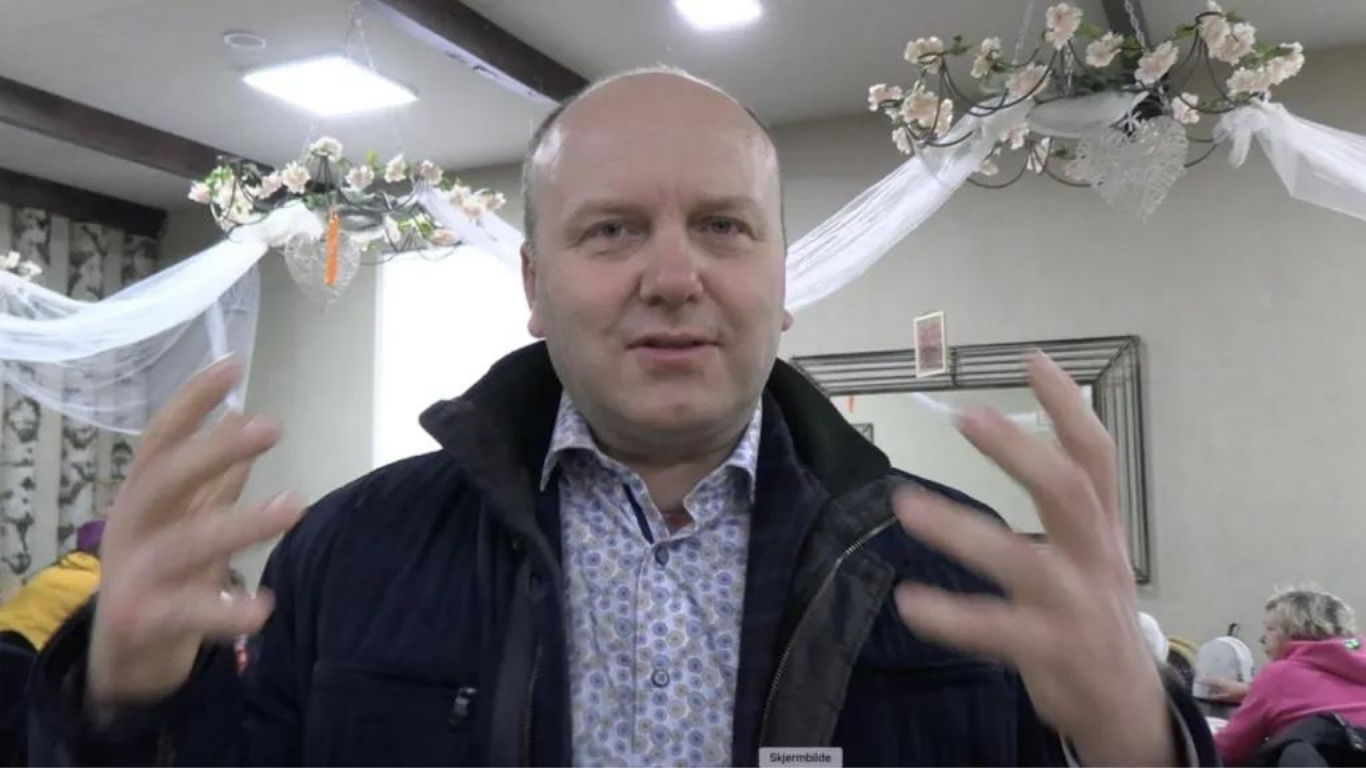 PHOTO: Pastor Viktor Kulyak
Christian leaders with a joint appeal: Pray for Ukraine!
Pastor Viktor Kulyak is providing for 30 Jewish Ukrainian refugees. They are given housing and other necessities until a plane can take them to Israel.
This group of orthodox Jews belongs to the diaspora, ie a group of orthodox Jews living abroad, in this case in Kyiv. When we know what is happening in the Ukrainian capital in these times, it is no surprise that they had to flee. Along with over 1.5 million Ukrainians, these Jews also had to leave the country as soon as possible as Russian forces approached. Michael was the head of a synagogue in Kyiv.
Discrimination in Soviet times
Mikael tells that in Soviet times he experienced living with discrimination from the communist authorities. Then came the time for glasnost and the closure of the Soviet Union and they had many years where they had a very good time in Kyiv. – My children traveled to Israel, but I chose to be in Kyiv because I was born and raised there – and enjoyed myself, Mikael says. But it was his daughter who almost ordered him and his wife to escape. -So now we're on our way there too. I expect to stay there forever, Mikael says.
It has been a great challenge for Viktor Kulyak to find a place for all the refugees these days and he felt it when the request came. Requests are coming all the time, and suddenly getting a Jewish group of 30 people is not just placing. But the staff at Sarepta in Sarata Galbena have become good at improvising and with goodwill from the refugees, they have found solutions that they can live with for a while.
The Jews must return home
Viktor Kulyak makes no secret of the fact that this request was special to him. Suddenly, they are completing a small part of God's great world plan for the Jews to return to their land. Mikael has learned that Christians believe in this but does not comment beyond that.
We also met the new generation of Jews. Maxim was well on his way to studying at a Jewish college and had plans to become a computer engineer. He felt that the war was approaching, but did not take it so seriously. But as the shootings and bombings got closer and closer, he realized he had to leave, if he could. Now he, like the others in the Jewish group, is on his way away from Ukraine and on his way to Israel. What the future will bring him there, he has not thought of yet.
Pleased with the stay
Synagogue director Mikael emphasizes that they are very happy with their stay and happy to meet friendly people. The Jewish group does not know how long they have to stay in Sarata Galbena, it may take days, but also weeks, but the goal is clear. These Jews travel to Israel and even a piece of Bible prophecy comes true.